Letter from the President
October 11, 2019
Greetings CtHIMA Members!
Fall has arrived! Hopefully a nice warm Indian summer will soon arrive – coinciding with our next coding roundtable scheduled for the first week of November!
The associate degree program in Health Information Management (HIM) at Middlesex Community College in Middletown, Connecticut is again mentioned here — highlighting an interview done on campus to discuss the program. You can listen to the interview by clicking the link —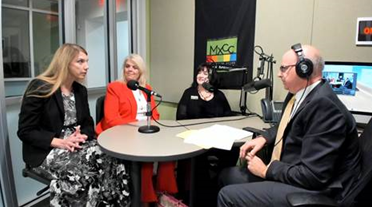 Health Information Management program coordinator Jill Flanigan, HIM professor Elaine Ippolito, and Karen Lawler, Director Health Information Management and Corporate Privacy Officer at Hospital for Special Care in New Britain, discuss the college's accredited associate degree program in HIM, transfer and career pathways in this field, and the expectations of HIM employers.
3M Health Information Systems, a frequent sponsor of CtHIMA, with operations in Meriden, Connecticut is still seeking one last candidate with a solid background in Coding/HIM for an open Clinical Analyst position with a focus on population health. So please go online to investigate further and apply if interested!
The Coding Workshop held at Middlesex Community College on Saturday morning, October 5th was a great success providing essential information on the 2020 updates to the ICD-10-CM/PCS code sets as well as information on the Final Rule of IPPS to not only coders and other HIM professionals, but also to CDI specialists, billers and others working within the revenue cycle.
There is another Coding Workshop, as mentioned above, scheduled for Saturday, November 2nd, 9:30 – 2:30 again at Middlesex Community College in Middletown, Connecticut.  Click here for the agenda and to register.
Also, we are in the early planning stages for a general HIM session for the first week of December on Behavioral Health and the Opioid Crisis most likely to be held in North Haven. Details forthcoming!
Enjoy this beautiful New England autumn weather and hope to see you at the next coding workshop!
Thank you,
Jim Donaher
President CtHIMA
---
CtHIMA Coding Meeting, Saturday October 5th, 2019, Middlesex Community College, 100 Training Hill Rd

Presentations from our October 5th Coding Session:
How Provider Documentation Impacts Coding and Reimbursement
FY 2020_CM_Presentation
FY 2020_Other IPPS_Presentation
FY 2020_PCS_Presentation
---
Education
OTHER EDUCATIONAL SESSIONS
(CTHIMA DOES NOT CONFER ENDORSEMENT OF ANY ORGANIZATION OR PROGRAM BY VIRTUE OF THIS LISTING.)
Ongoing Earn CEUs from BC Advantage
* Note: Portable Document Format [PDF] files are in Adobe Acrobat format, and you must have the Acrobat Reader to open them. To get a free copy of the Acrobat Reader, click the image below.