2018 CtHIMA Election Schedule
---
Message from the President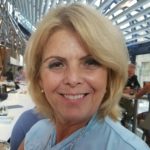 8/28/17
GREETINGS FELLOW CTHIMA MEMBERS, FRIENDS AND COLLEGUES
It is a great honor that I begin my service to you as President of CTHIMA for 2017-2018.  On behalf of our outgoing and incoming board we thank each and every one of you for your support.  This coming year promises to be exciting as we all continuously prepare and embrace our changing health information management landscape.
Our upcoming Annual Meeting recognizes our growing challenges to stay informed and provide guidance as HIM professionals with assuring quality data, outpatient CDI, challenges of MPI management, HIPAA compliance, data integrity and the changing regulatory landscape both locally and nationally.  Our separate two day track geared towards coding and clinical data management will focus on coding clinic and ICD 10 updates, PubMed tools and resources, risk adjustment coding and clinical documentation integrity.   Great networking opportunities both days!
Several vendors are also participating; Baker Newman Noyes, Charter Oak, ChartWise, MModal, Libman Education, Just Associates, MRO, and MRS. We thank our vendors for their generous sponsorship and contributions to our educational sessions.
Our Board will hold its first planning session for 2017-2018 at the conference.  Prior to our meeting on Sunday, at 5:30, I invite you to stop by our reserved meeting room by the registration desk after the last session at 4:30 to share your thoughts, and more importantly what educational sessions or workshops you would like the Board to consider and explore.
As a profession, we are in continuous change, as we recognize that our delivery systems in which we work are either expanding or contracting, and we also know that our education, discussions and information exchange needs to keep pace with the evolving landscape and we need to collaborate with other organizations.  As your President, I would also advocate for additional offerings in non-traditional health care settings where many of our members are employed.  We are here for you; we rely on your participation, ideas and collaboration as we truly "Work Together for Tomorrow".
I look forward to seeing many of you at our upcoming meeting on September 17-18th.  Please as always feel free to drop me a note, I am always happy to hear from you, or reach out to any of our other board members who also welcome hearing from you.
Best,
Karen J. Lawler, RHIA, MPS, CHPS, FABC
President, CTHIMA
---
Education
OTHER EDUCATIONAL SESSIONS
(CTHIMA DOES NOT CONFER ENDORSEMENT OF ANY ORGANIZATION OR PROGRAM BY VIRTUE OF THIS LISTING.)
Ongoing Earn CEUs from BC Advantage
* Note: Portable Document Format [PDF] files are in Adobe Acrobat format, and you must have the Acrobat Reader to open them. To get a free copy of the Acrobat Reader, click the image below.