Gender Identity and Sexual Orientation in Healthcare Data
An educational conference presented by the
 Connecticut Health Information Management Association (CtHIMA)
9:00 am – 4:30 pm, Wednesday, February 6, 2019
Chapman Hall, Room 808
Middlesex Community College
100 Training Hill Rd,
Middletown, CT 06457
| | |
| --- | --- |
| 8:45-9:15 | Check-in/Coffee |
| 9:15-9:30 | Introduction – CtHIMA |
| 9:30 – 10:15 | "LGBTQ and the Health System" Claire Davis, Middlesex Hospital |
| 10:30-11:15 | Damon Gibbs, Youth Development Specialist and Educator, Planned Parenthood |
| 11:30-12:15 | Lisette Martinez, Chief Diversity Officer, Yale-New Haven Health System |
| 12:15-12:30 | Lunch |
| 12:30-1:15 | SPEAK (Students Promoting Equality, Acceptance, and Knowledge) Panel |
| 1:30 – 2:15 | Melissa Cordner, Youth Activities Coordinator, True Colors, Inc. |
| 2:30-3:15 | Maria Michelangelo, MBA, Manager, HIM Patient Identity, Yale-New Haven Health System |
| 3:30-4:15 | Connecticut Stonewall Foundation Speaker Panel |
| 4:15 -4:30 | Closing – CtHIMA |
Pricing:
6 CEU's
$75.00 for members
$100.00 for non-members
$15.00 for students
Registration:
Please register online by clicking here.
Sponsors: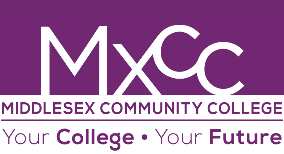 Directions to Middlesex Community College: https://mxcc.edu/community/directions/
---
November 2018 Newsletter
For the current newsletter, please visit the Publications page.
---
CTHIMA Coding Meeting
12/13/2018
Presentations
Snapshot of Registry Coding
CTHIMA Payer Denial Trends Rocky Hill Dist
Clinical Validation Presentation
HCCs-The next chapter

---
Letter from the President
November 12, 2018
Greetings CtHIMA Members!
Thank you all who supported CtHIMA by attending the recent HIPAA session in North Haven on November 9th! The workshop was both well attended and well received bringing all who attended up-to-date on the latest developments in HIPAA! We heard directly from the Office of Civil Rights, now the keeper of HIPAA Privacy. We heard from the System Privacy Officer for Yale New Haven Health System (YNHHS) who offered not only a refreshing perspective on HIPAA, but also a more humanistic and empathetic approach to reinforcement. We heard from a dynamic software vendor, Protenus, offering HIPAA compliance solutions utilizing artificial intelligence to assist with continuous auditing for possible privacy violations! We enjoyed a lively lunch and learn panel discussion with open questions on best practices, current challenges, etc. After lunch we took a brief look at the proposed TEFCA rule and then ended the day with spot-on information for HIPAA Security from Attorney Jennifer Cox! So, thank you to all our marvelous speakers!
Protenus kindly sponsored both breakfast and lunch — greatly cutting our expenses for the event! Our extreme gratitude to Protenus!
The Board's goal is to contain costs by looking at more venue and food options throughout the year and by seeking sponsors to share costs and to offer sponsors the chance to educate HIM professionals on what is available to make our jobs easier and more productive! Ultimately, we would like to have adequate funds to broaden our education sessions by being able to bring in subject matter experts that may need to be reimbursed for travel, etc.
For December 13th we have a coding session focused on outpatient CDI with a speaker from 3M to discuss HCCs and strengthening documentation to avoid denials!
Our February 6th session on Sexual Orientation and Gender Identity is coming together nicely with a preliminary agenda that includes advocacy groups such as Our True Colors, SPEAK, Stonewall and Planned Parenthood! Last year's speakers from YNHHS promise to return this year and we have an attorney offering a legal viewpoint!
And then plenty more as the year progresses! To continue, we need your support not only in attendance but also in speaking. So, if there is a subject matter you feel you have expertise in please contact CtHIMA to arrange for a presentation. Or should you know of anyone with subject matter expertise outside of CtHIMA who might be willing to present and maybe even sponsor. And with that thought in mind, remember too we are seeking nominations for the upcoming year's elections to the Board, so please consider running! CtHIMA needs you!
Warmest Regards,
Jim Donaher
President CtHIMA
---
CtHIMA All-Day Workshop on HIPAA Agenda
Friday, November 9, 2018
North Haven, Connecticut
Presentations
---
Education
OTHER EDUCATIONAL SESSIONS
(CTHIMA DOES NOT CONFER ENDORSEMENT OF ANY ORGANIZATION OR PROGRAM BY VIRTUE OF THIS LISTING.)
Ongoing Earn CEUs from BC Advantage
* Note: Portable Document Format [PDF] files are in Adobe Acrobat format, and you must have the Acrobat Reader to open them. To get a free copy of the Acrobat Reader, click the image below.